Corporate milestones
---
2019

ADB, XacBank Sign Private Sector Loan to Support MSMEs in Mongolia.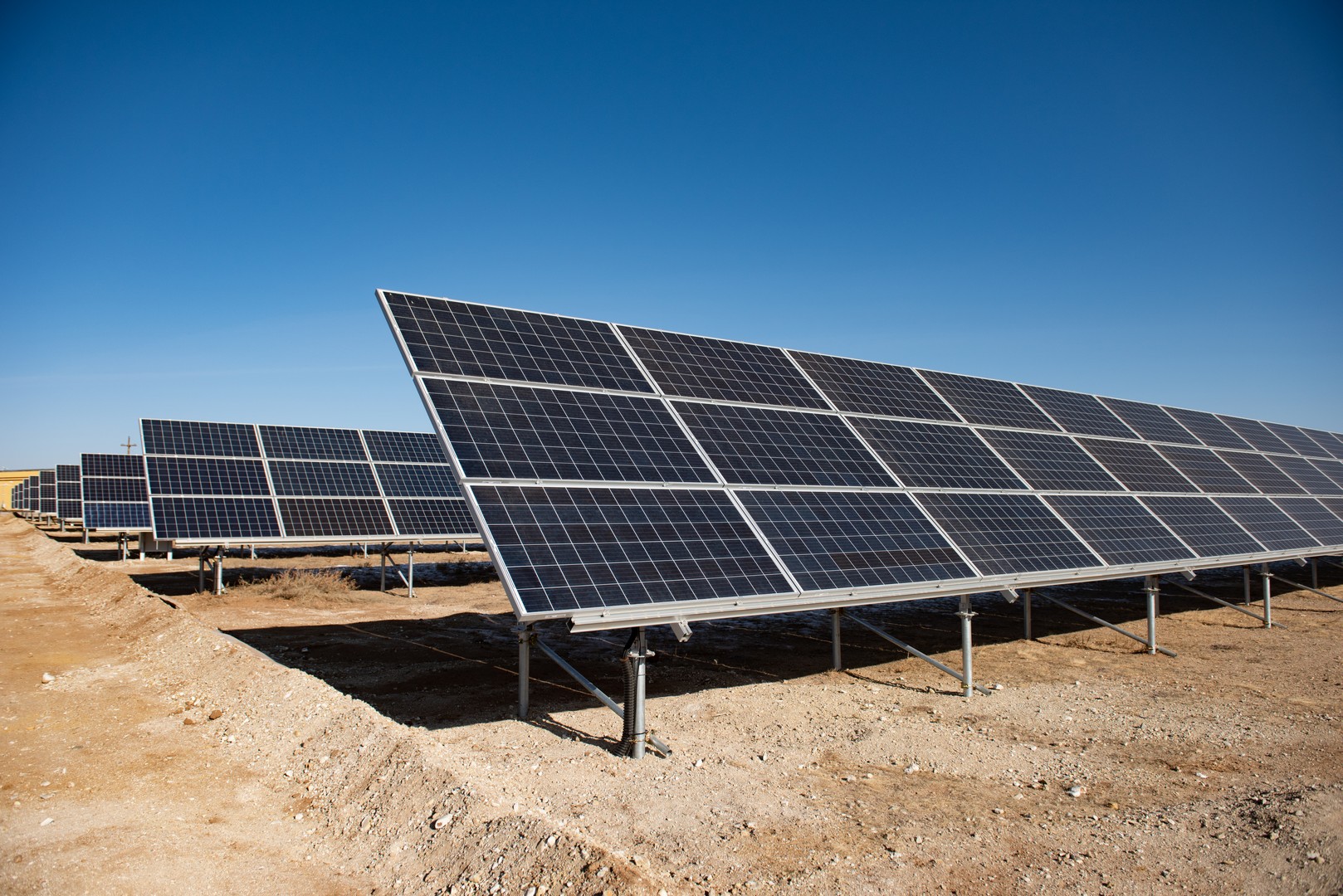 Completed the funding of a large-scale solar plant in Sumber Soum of Mongolia's Govisumber province. The 10MW solar photovoltaic plant, completed at the end of last year, has started feeding into Mongolia's main electricity grid. It is forecasted to reduce greenhouse gas emissions by 12,270 tons of CO2 annually, while at the same time providing 15,395 MWh of electricity every year.
Organized the 3rd Annual Green Financing Forum in Mongolia, in collaboration with Mongolian Ministry of Environment and Tourism's Environment and Climate Fund.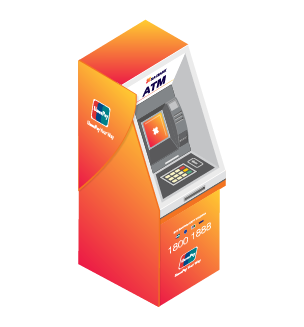 Doubled the number of ATMs by to from 255 to 355, of which 140 are deposit ATMs, which resulted in XacBank having the second largest network of ATMs in Mongolia.
in collaboration with Mongolian Ministry of Environment and Tourism's Environment, XacBank offer green loan on energy efficient heating appliance and housing insulation retrofit.

IFC Provides $65 Million to XacBank to Expand Lending to Small Businesses in Mongolia.

2018

Increased the number of ATMs by 82% to 255, of which 70 are deposit ATMs. In 2019, XacBank aims to install 100 more ATMs

Further developments in Mobile Banking have enabled issuance of Deposit-backed loan in just 8 seconds.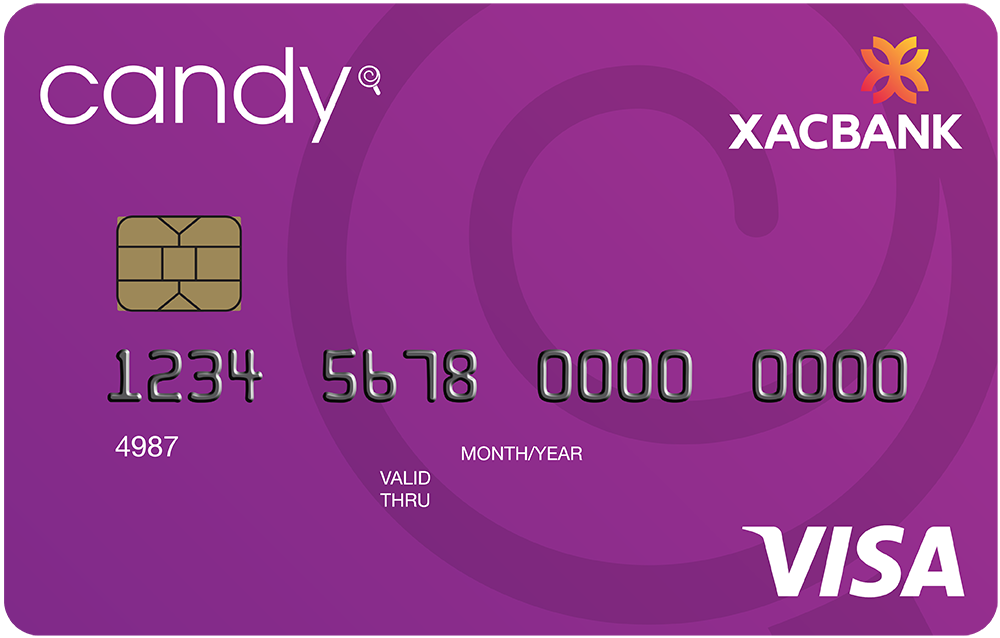 Launched a brand new product - Candy payment card, in partnership with Mobicom.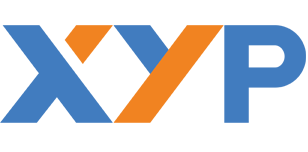 Successfully implemented a biometric system at all branches to enable swifter document procurement.The new system replaces the traditional information exchange method with an online data center system, known as KHUR, connected to the government's database to collect customer information and reference documents online.


Moody's and Fitch Ratings global rating agencies upgraded XacBank's credit rating, which made XacBank as one of the best-rated banks in Mongolia.
Launched RedPoint loyalty program in partnership with Petrovis and Mongol ID.

Planet Rating, a French-based internationally renowned microfinance and social rating agency, renewed XacBank's Smart Campaign Certification for the second time.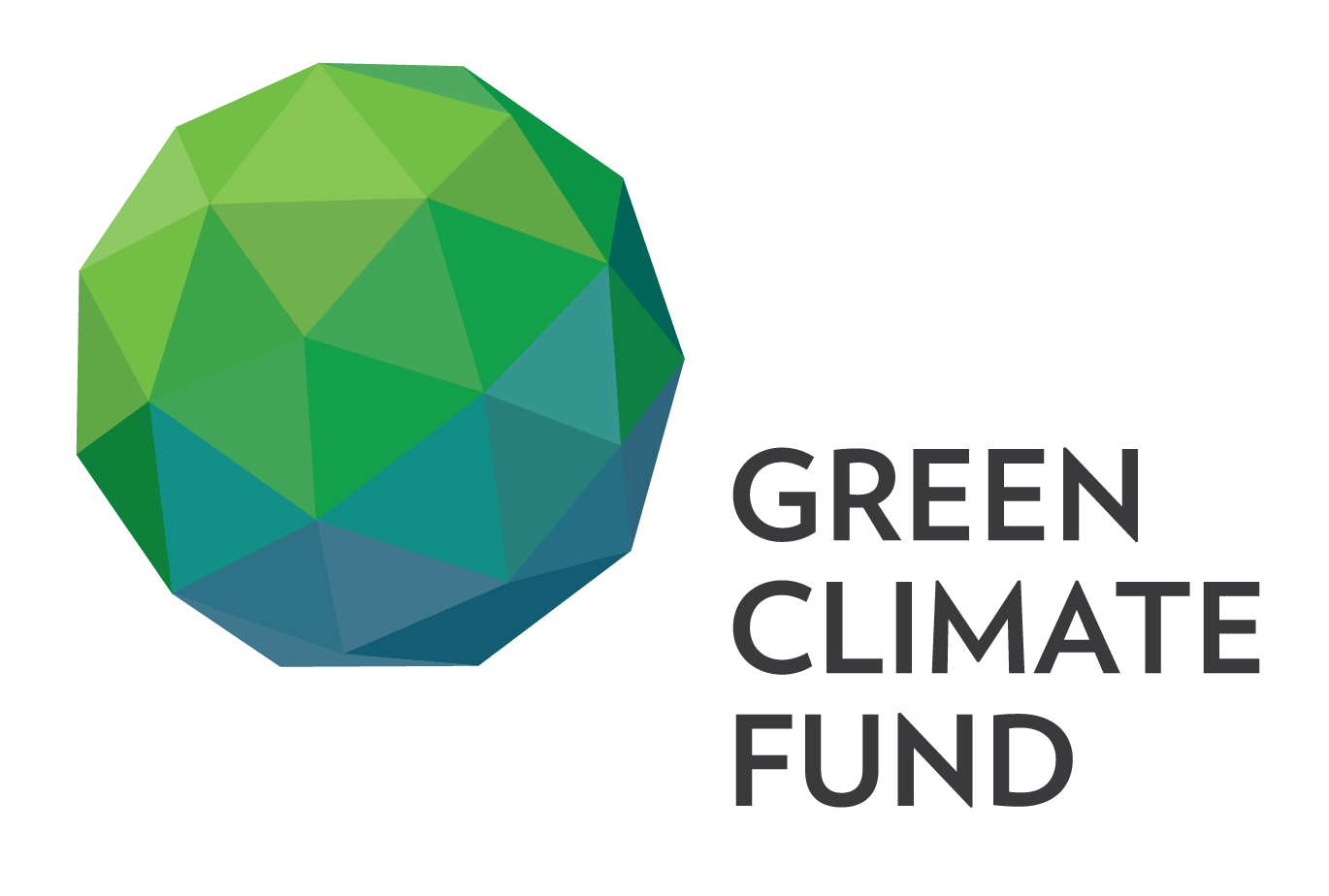 XacBank organized the second Annual Green Financing Forum in Mongolia, "We support energy conservation", in collaboration with UN's Green Climate Fund and the Mongolian Ministry of Environment and Tourism's Environment and Climate Fund.
Moody's and Fitch Ratings global rating agencies upgraded XacBank's credit rating, which made XacBank as one of the best-rated banks in Mongolia.

2017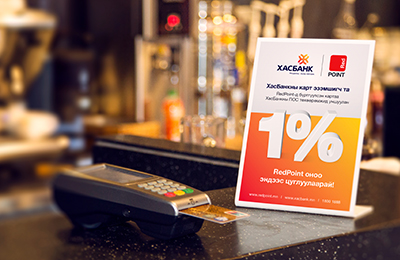 In 2017, XacBank directed exceptional focus toward technology-based banking services. These efforts include: launching a QPay service to enable customers to pay bills by scanning a QR code with a mobile device, introducing a mobile banking service to allow customers to make transfers when they're not able to connect with internet and without having to use a smartphone, and providing a Cash Back service to enable customers to withdraw cash by swiping XacBank's card at Petrovis gas stations. Simultaneously, XacBank added a customer fingerprint-scan security feature to its mobile application to ensure secure login and mobile banking.
XacBank started offering card delivery services by guaranteed post for the first time in Mongolia.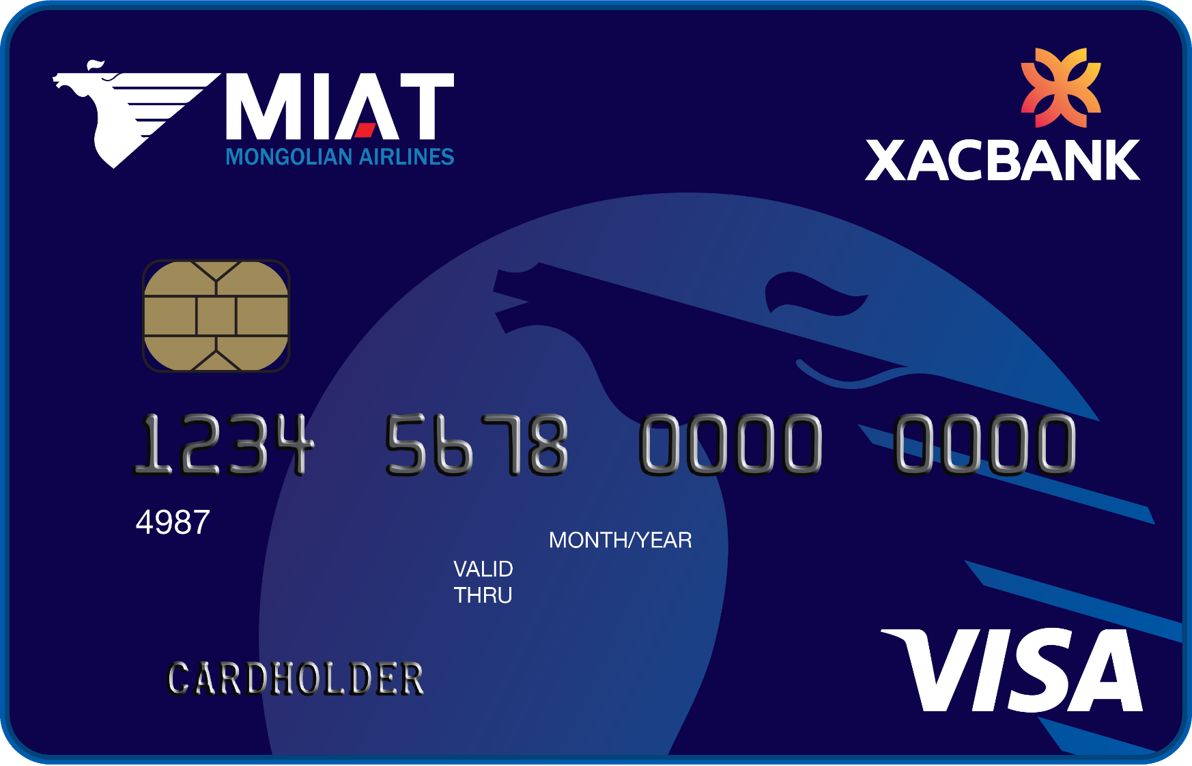 We've established a strategic partnership with MIAT Mongolian Airlines and launched a MIAT credit card.
The Fitch Ratings Agency revised XacBank's Long-Term Issuer Default Rating (IDR) outlook to Positive from Stable. Moody's Investors Service has upgraded XacBank's issuer rating to B3 from Caa1 with a stable outlook as well.

To increase the security of international wire transfers and maintain information flow and immunity of SWIFT code safe, XacBank has domesticated Security standards to the services.

Within the Asian Development Bank's "Supporting the Credit Guarantee System for Economic Diversification and Employment Project", XacBank helps SMEs that wish to increase working capital or purchase fixed assets but lack the necessary collateral to obtain bank loans.

XacBank facilitated customer access to our services by increasing the number of available branches and ATMs. In 2016 and 2017, XacBank opened 12 branches in new locations such as Zaisan, E-mart, Misheel, Monnis, River Garden, Enkhtaivan bridge, Bumbugur market and ICC tower, and established over 20 ATMs and CRMs in 17 locations.

By joining the Kathmandu pledge (originating from the Global Alliance for Banking on Values), XacBank has demonstrated its commitment to building up financial capabilities to solve environment and social issues.

2015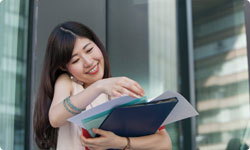 Successfully implemented our independent "Card processing center" project and directly linked to National Digital Transaction center.
Became the first bank in Mongolia to receive the Smart Campaign Certification and endorsed Client Protection Principles standards into our operations.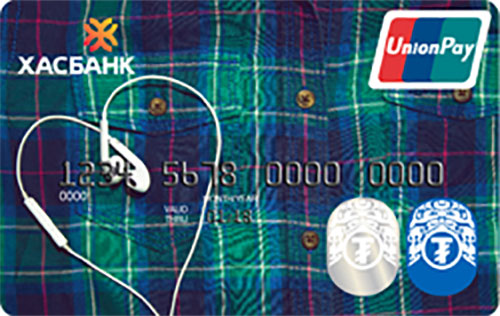 Launched the three currency (CNY, USD, MNT) dual card of National brand ₮ and UnionPay.
Welcomed National Bank of Canada as our strategic investor and shareholder.
XacBank - "Leader-2015", ToC - Mongolian Sustainable Finance Initiative.
Promoting Mongolian arts and talent, we sponsored "Mongolia's Got Talent" show.
Our re-branding is now fully complete. Our branch transformation is ongoing.
2014

XacBank became the 2nd partner bank of the International Finance Corporation's "Women Entrepreneurs" program.
Became Gold Sponsor of "Coal Mongolia", the coal sector investor's forum.
Received financing for USD 30 Million for 5 years from the Asian Development Bank to support and provide loans to small and medium business enterprises.
Received financing for USD 20 Million from OPEC Fund for International Development.
Signed "Open Value Licensing Program", a Memorandum of Cooperation, to develop information technology infrastructure with Microsoft, a leader in determining trends of the world in software development and production, and IT Zone Company.
2013

Successfully introduced International IT Standards.
For the first time in Mongolia, XacBank has issued USD 9.8 million corporate bonds on the Luxembourg stock market, in cooperation with Symbioticks Microfinance Fund.
For the first time in Mongolia The Austrian Development Bank and French Development Agency have each provided 15 million financing to XacBank.
XacLotto campaign is successfully running for the second year in a row.
XacBank has successfully participated in the joint Price Stabilization Program by Government of Mongolia and Bank of Mongolia.
XacBank is the pioneer among other commercial banks in successfully introducing and implementing a system that rewards corporate current accounts.
Trade financing services and correspondent banking relationships were set with CommerzBank, Korea Exchange Bank, Bank of China and Sumitomo Mitsui Banking Corporation.
XacBank has issued two syndicated loans with a total value of USD 9.4 million under the Co-Financing Master Agreement with EBRD.
Cooperation Agreement has been signed with German DEG and BIO financial institution from Belgium, to act as security trustee bank.
Successfully launched the XacInfo service, which notifies customers about transactions on their accounts via SMS or email.
Interactive Intelligence system, an internationally recognized service system has been successfully introduced to the Customer Service center of the Bank.
The world leading rating agencies such as Moody's and Fitch Rating's have rated XacBank as STABLE.
2012

XacLotto begins throughout the country.
Develops the first mobile banking app in Mongolia.
The first bank to offer product packages in Mongolia.
Organizes the first "Social and Financial Education for Youth" International conference in Mongolia.
XacBank opens its 100th branch.
At the end of 2012, 16.7% of all children in Mongolia, that is 173,216 have savings account at XacBank. That means 1 out of every 8 children in Mongolia has savings account at XacBank.
Launches online savings product and a mortgage loan for the Mongolians who are living abroad.
Introduces certificate of deposit with regular and discounted price.
Increases the total number of ATM's by 80.
Upgrades the payment card security system and introduces EMV Chip Card in compliance with the EMV standards-the safest card service standard worldwide.
The bank has initiated and completed a building project which equals to MNT 100 million in order to improve the surrounding environment of 29th school of the deaf and mute. Built fences around the school, greenhouse, and a basketball court. As part of the project, the bank and X.A.C NGO planted 1,000 seedlings.
Increases its assets by USD 40 million.
Becomes the first bank in Mongolia to implement "Service Excellence" project and received "GOOD" grade and has met the standards of the project.
Receives USD 46 million in a syndicated loan arranged by EBRD. This was the first syndicated financing facility for the EBRD in Mongolia's financial sector involving commercial banks, and one of the first syndicated loans in the country in general.
Bank's total assets reached MNT 1.1 trillion. This was the shortest time in the financial history of Mongolia that a bank's asset has surpassed MNT 1 trillion.
2011

The number of XacBank customers reaches 400 000.
With 1200 employees working across 82 branches and 4 Business Service Centres, XacBank becomes one of TOP 20 employment generating companies.
Bank becomes the best franchiser by working in a close partnership with 60 Saving and Credit Cooperatives lending to over 10,000 SCC members across the nation.
XacBank establishes USD 300 000 000 Euro Medium Term Note Programme to diversify our funding sources and to broaden our presence in the small to medium-sized enterprise financing sector.
2010

Upgrades banking core IT system to Oracle FlexCube Universal Banking Solutions, which enabled real-time transactions.
Begins to implement Aflatoun financial and social education programme for 8-14 year old children at a selection of General Education schools.
Asset level exceeds MNT 500 billion, whilst the total amount of SME loan portfolio reaches well over MNT 120 billion.
Introduces loan interest rate discount to socially and environmentally conscious business borrowers.
Establishes a nationwide network of 400 AMAR service agents serving as cash withdrawal points.
Becomes the first bank to have its social performances rated by an international rating agency Planet Rating.

Introduced loan interest payment reward in savings for Kiva borrowers.
Receives the first carbon credits from Micro Carbon Credit for reducing CO2 emissions in ger districts in Ulaanbaatar through various green projects.
Named as one of top contributors to national tax and a leading business excelling at CSR.
Installs wireless POS devices across retail locations, thus improving retail transactions.
2009

Begins to pilot "Aspire" financial education programme aimed at youth, reaching out to 4,800 school children.
Starts to work with KIVA and Vittana, international peer-to-peer funding networks to offer loans with favorable terms to micro business customers as well as students.
Becomes the first organization to measure and report its impacts on the lives of our micro business customers by using Progress out of Poverty Index (PPI).
Successfully makes a first step into an operational expansion outside of Mongolia by investing directly to Molbulak Microfinance Institution in Kyrgyzstan.
Introduces AMAR mobile banking service enabling basic transactional services to be done in seconds from any parts of the country.
Establishes Eco Product Unit specializing in eco banking services to promote eco consumption and manufacturing among customers.
2008

Becomes the first bank to have received international ratings from Moody's Investors Service.
Launches ATM, internet and message banking service as part of the Nomadic Banking drive to make banking services accessible to even the most isolated parts of Mongolia.
Becomes the first bank to have received international ratings from Moody's Investors Service.
2007

Named as one of the top 100 microfinance institutions globally by Forbes magazine.
Becomes a member of VISA International and introduces its own branded visa cards.
Launches pension saving account making banking services accessible to elderly citizens.
Joins Global Reporting Initiative and UN Global Compact principles to improve corporate transparency and CSR management.
2006
Establishes the very first Customer Contact Centre delivering customer services via online and by telephone.
2005

Domestic home buyers start to receive mortgage funded by the bank's own capital.
Joins MasterCard Worldwide and launches own brand credit and debit cards in the domestic market.
2004

Starts to implement franchising services by partnering with rural Savings and Credit Cooperatives.

By this time, the Bank had already disbursed 138,415 loans through its 37 branches employing 506 staff.
IFC invests USD 400,000 in XacBank, by which the Bank becomes the first domestic commercial institution to receive high profile international funding.
"Future Millionaire" children's saving account becomes the National Brand, after just one year of launch.
Becomes the first bank to provide financial leasing service making household and personal finances more accessible.
2003

Becomes the first Bank to establish an Employee Stock Ownership Plan (ESOP).
The number of loan customers reaches 10 000.

Founds Golden Development Fund NGO as a separate entity and creates funds for the social, welfare projects.
2002

Makes head start to become a national bank by becoming present in all 21 aimags of Mongolia.
2001

A first license to a NBFI to operate as a commercial bank was given by the President of Bank of Mongolia.