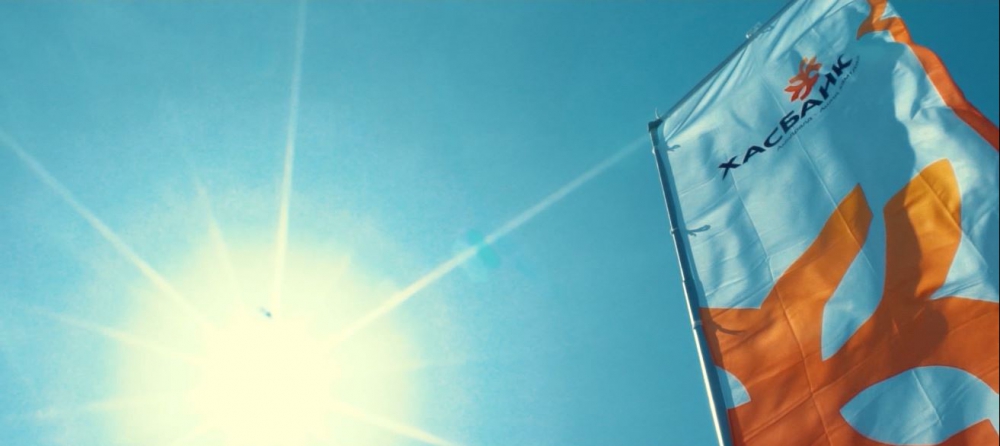 G. Tsevegjav: Digital transformation is going successfully
Mr. Tsevegjav Gumenjav's, CEO of XacBank, interview with Mongolian Economy magazine for 95th anniversary of the establishment of Mongolia's banking sector.
-What are the advantages and disadvantages of Mongolia's banking and financial sector?
-First of all, I would like to congratulate the officials of the Bank of Mongolia on the 95th anniversary of the establishment of Mongolia's banking sector.
I would like to emphasize three main advantages of today's financial sector in Mongolia. First, the financial service is becoming stronger and its sufficiency is improving. The current economic growth is the result of continuous flow and expansion of the financial service. Second, governance and risk management have been improving in the recent years. In 16 of the last 28 years, Mongolia faced economic difficulties, sometimes even crisis. During this time, 25 banks were liquidated, merged or re-established. In such an unpleasant macroeconomic environment, it was crucial to establish an internationally recognized governance and risk management standard that would minimize risks and set up the basic foundation to run the banking and financial sector.
Although the banking and financial organizations could be different from one another, compared to its state 10 years ago, governance and risk management wise the sector has improved in terms of recognizing the tendencies of the business environment, introducing business plans, implementing necessary changes and adjustments. It is now able to adapt to the economic situations such as slow growth or certain crisis, which means the sector, on certain levels, became immune to unforeseen changes and will continue with its routines and operations. Third, in order to reach international standards Mongolia's banking and financial organizations are investing actively in technologies, products, service qualities and standards that are used business operations. These are world standard investments. Although the advantages mentioned above are present in Mongolia, more needs to be done to improve and eliminate the existing disadvantages.
Due to the short span of the economic and financial cycle, high inflation, unstable currency ratio of MNT to USD and high dependence from the mining sector, Mongolia's banking sector as well as private businesses face certain difficulties in mid or long-term business planning process, which often do not go as planned. These macroeconomic factors impose high cost on financial resources. This business module (implementing short term business plan from high cost financial resources) will not last for the long run. For that reason, lowering financial intermediary cost, extending business cycle is important.
Also, in Mongolia there are too many entities that offer intermediary purposed financial services. They are all very different from each other in terms of governance, capacity and sustainability. This is one of the reasons why the cost of intermediary services, loan interest financed from a small capacity market where savings quantity is low. Due to the of lack of equal supervision and regulation standards, the issues related to protecting customers, preventing market distortion, thus creating unfair competition have always been one of the common problems.
-How would you evaluate the competitiveness of Mongolian banks?
-Banks have always been competing with each other within the market and in the economy. The competition will always be there. This competition made Mongolia's banking sector to what it is today. This competition brought foreign investors to Mongolia. However, on an international scale, the sector's capacity to compete is totally a different issue. The banking sector's active equals to 104 percent of Mongolia's GDP or 33.6 trillion MNT. By the current exchange rate, it amounts to USD 12.7 billion, which is 5.7 times smaller than the annual profit of China's State owned two banks (ICBC, and BOC) that opened its representative offices in Mongolia. This shows that Mongolia's economy is too small.
When you mention foreign banks, people tend to think about global banks such as HSBC, Bank of America, Chase, BNP Paribas, and Mitsubishi UFJ. However, for such banks there is no necessary basis to operate in Mongolia.
Small markets don't have the space to merge these banks. Domestic banks are fulfilling their duties to provide financial services to the market. In addition to this, Mongolian business can attract investments and financial resources from abroad. Such opportunities are open. If foreign banks want to open their office in Mongolia, then it would not be profit based decision, I think.
-How do you see the future of digital transformation and online banking system?
-According a research conducted among 211 international banks, 85 of them stated that digital transformation was necessary and that it would be the most important business goal of 2018. Rapid development and updates of the technologies as well as customer characteristics require digital transformations to be made.
In Mongolia, banks are making such shifts on their own terms. Apart from international tendencies, in the last five years number of data users from their smart phones have doubled, while wired internet user household number rose by 61 percent. This is one of the major reasons to implement the digital transformation.
Behind the meaning of digital transformation, there is these four kinds of concept; payment, customer accessibility, service rate and business process. Payment digitalization in Mongolia is quite developed. For example, at XacBank, over 90 percent of payment transactions go through ATM, POS, card, internet or mobile payment channels.
Due to this transition, domestic banks are increasing their annual investments in digitalization. As a result, customer accessibilities to online services are becoming more efficient. Technology and fintech companies are becoming more popular on the world market, which is causing traditional structures of the business models to be revised. Fair competition is a must and it enables further development prospects. Fintech companies are regarded as partners rather than competitors. These companies have started to cooperate as well. For example, XacBank, in cooperation with Thunes, a company that provides money transfer technology and platform, will soon introduce a service that would enable to transfer money from anywhere around the world to Mongolia in five seconds on a very low price.
In addition, technologies to state information exchange system KHUR; automatic scoring system,opening bank account online and loan services has been introduced to make sure customers get express services to their desire. Mongolian banks have started to use big data, data analytics, AI, process automatization, and block chain technologies in their business processes. This creates possibilities to lower inefficient costs and the necessary basis to improve risk management system.
As a result of digital transformation, whether they want it or not, banks will become more and more dependent on technologies. However, that does not mean bank branches and settlement centers will become insignificant. It just means that the customer will be choosing what way he or she will be using to get bank services. In the end, I am sure that the customers will be the biggest winners.
Source: Mongolian Economy magazine